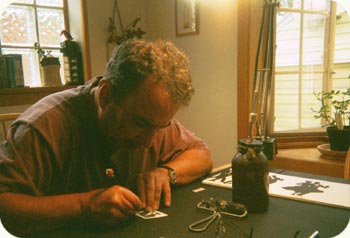 To Order:
Call 718-468-7052 or email peter@thepapercutter.com
An enormous variety of custom paper cuts designs are available right now.
All designs can be customized to your liking, or Peter can create a new design just for you.
Peter will send you a free sketch of your order before it is cut.
Papercuts make the perfect gift for any occasion: Birthday, Wedding, New Baby, Bar/Bat Mitzvah, Holiday, Promotion, Graduation, Get Well Soon, Celebration, Pets, Grandchildren, Housewarming Gift, etc. There's a papercut for everyone.
Paper cuts can cost anywhere from $20 upward to $200.
Price depends on:
Size of the piece
Detail of the piece
Materials used
Shipping Costs (if shipping)
Each and every papercut is designed by hand and individually cut using a variety cutting instruments.
Please call (718) 468-7052 or email peter@thepapercutter.com if you have any questions, or would like to see samples, or get a price quote for a paper cut. Or, you can come say hello at the next craft show.
All major credit cards are accepted.